Affiliate marketing is about making money. Gobs of money. Money for doing nothing.
At least that's what a quick Google search would have you believe, but as usual, the truth is a little more complex than that.
Yes, you can make money through affiliate marketing. Good money. And, yes, you can even make money while you sleep.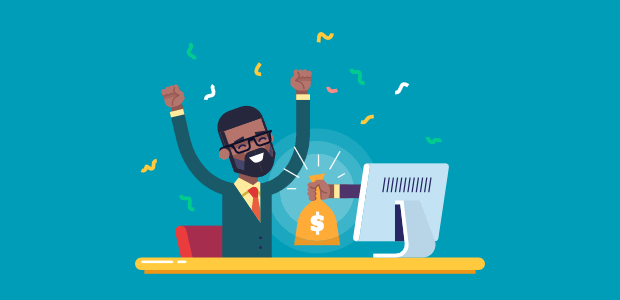 In this post, we're going to teach you how to generate passive income with successful affiliate marketing. If you're brand new to it, this post will help you get started.
If you're already into affiliate marketing, you'll probably still find something in here you haven't thought of before. 🙂
Before we get in too deep, let's start with a very brief definition.
What Is Affiliate Marketing?
Affiliate marketing is when an online retailer pays you a commission for traffic or sales generated from your referrals.
How Does Affiliate Marketing Work?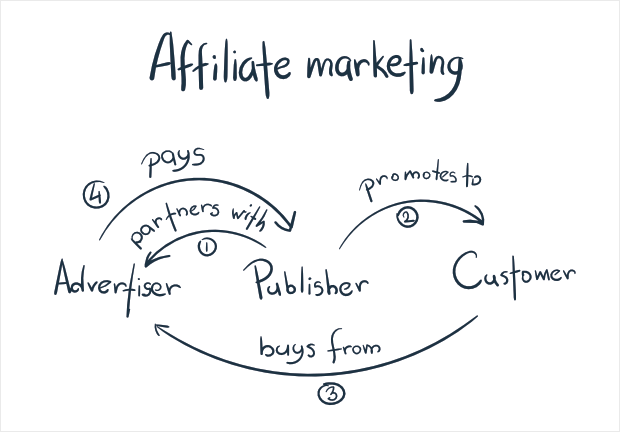 Affiliate marketing is a simple 3-step process:
You recommend a product or service to your followers.
Your followers purchase the product or service using your affiliate link.
You get paid a commission for the sales made using your affiliate link.
Getting Started With Affiliate Marketing
Now you know the basic definition of affiliate marketing and how the process works, so let's talk about how to get started.
Many would-be affiliate marketers don't take the time to plan and instead sign up for every affiliate marketing network or affiliate marketing program they can find.
They end up overwhelmed and overloaded.
Don't be like them.
Take your time and work through these 7 steps if you want to set yourself up for success. Complete the first 4 steps before you even consider promoting a single product. 🤯
1. Find Your Niche
Do you say "nitch" or "neesh?"
Either way you pronounce it, choosing a niche will give focus to your business and help you with content. It'll also make it easier to create targeted marketing campaigns.
For some people, choosing their niche is the hardest part of starting their own business, but it doesn't have to be that way. To choose your niche, it just takes asking a few questions:
What am I passionate about?Typically, the things we're passionate about are things we're also already knowledgeable about, which makes it much easier to create content.
Is this topic big enough?

Is there enough to the topic to create up to 100 blog posts? If not, you may struggle with search engine optimization or have trouble developing authority.
Is the niche oversaturated? Is there room for another affiliate in the niche? Before jumping into an overly popular niche and trying to compete with folks who've been around for a while, maybe give another niche a try.
Is there money in this niche?

Money isn't everything, to be sure. If you're interested in a couple of topics and one is a moneymaker, but one isn't… choose the moneymaker.
2. Build a Website
Once you've found a profitable niche that you're excited about, you're ready to build a website and blog. WPBeginner has a great guide to help you choose the best blogging platform that will definitely make this process a lot easier.
3. Create Quality Content
Now that the framework of your page is ready to go, you need to create content.
Some affiliate networks and affiliate programs require you to already have established content, site traffic, and monthly views at a certain level before they'll accept you as an affiliate, so be sure to read the eligibility requirements for the specific networks and programs you're considering before you apply.
4. Grow Your Email List
Yes, email is still the #1 communication channel for marketing. And, it still carries a completely wild $38 return for every $1 spent.
What does this mean to you? That it's 3800% worth it to invest some time and money into growing your email list.
5. Choose Affiliate Products to Promote
If you've done the work to choose a niche, choosing affiliate products to promote should be easy! Choose products that fit your niche and relate to your content.
Where do you get ideas for products to promote? Anywhere, really:
Promote Products you Already Use
What do you already use and love? There's probably an affiliate program for that.
Make a list of all of the products and services that you use and hit up Google to find their affiliate programs. Then, write reviews and plug in the affiliate links.
6. Join an Affiliate Marketing Network
Affiliate marketing networks are essentially online marketplaces where retailers list their products and affiliates can find products to sell. The marketing network acts as a middleman. As the affiliate, you should never have to pay to sign up for an affiliate marketing network.